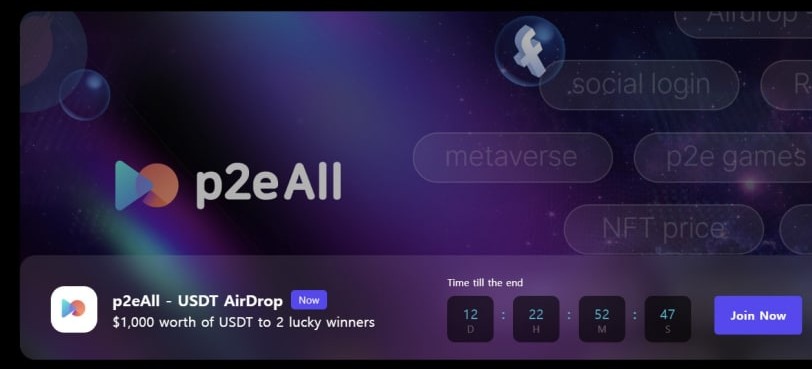 🎉 p2eAll AirDrop Event🎉
A new function has been added to p2eAll. This is an airdrop page where you can receive various benefits.
🎁 p2eAll – USDT Airdrop
Complete all the actions and become the winner of $1,000.
⭐️$500 USDT airdrop to one random draw winner!
⭐️USDT airdrop of $500 is prepared for the top 1 refferal.
Period: October 19, 2022 09:00 ~ November 1, 2022 09:00 (UTC)
Scheduled release date: November 4, 2022 09:00 (UTC)