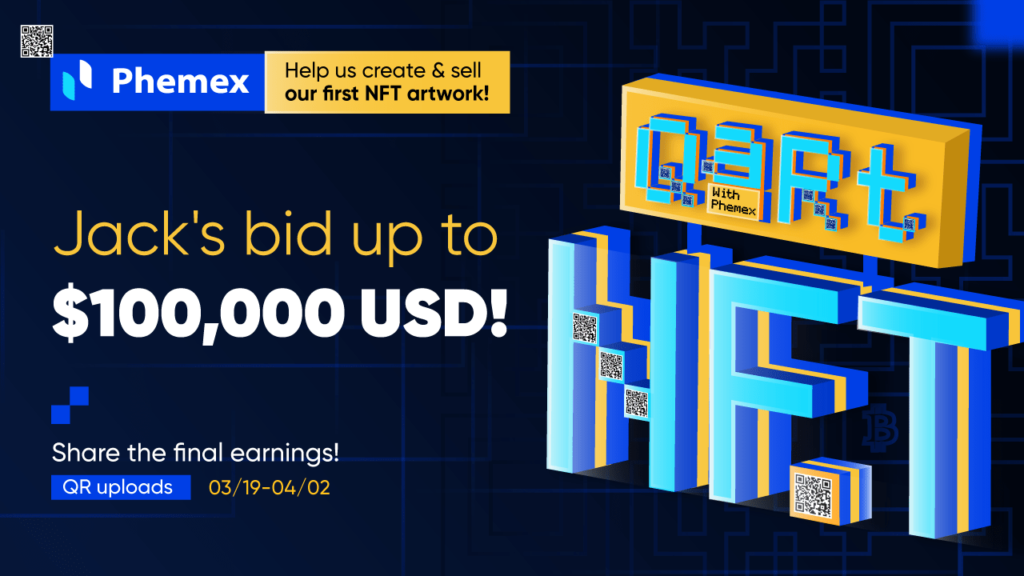 Q aRt Explained
Phemex will collect QR codes between March 19th, 3 PM UTC, and April 2nd, 3 PM UTC, from everyone who wants to participate in the event.
The QR codes will then be used to create an NFT artwork, which will be auctioned on OpenSea starting with April 12th and until April 19th.
Jack Tao, the CEO of Phemex, will place an initial bid of $100,000, with the final bid being randomly distributed to 10% of the participants:
Since there are over 10,000 participants already,1,000 of those participants will receive at least $100 each.
Participating in Q aRt
To participate, you just need to complete 4 simple steps:
Submit your Phemex ETH deposit wallet QR code to the Gleam campaign;
Provide your Phemex UID;
Provide your Phemex ETH address;
Follow Phemex on Twitter.