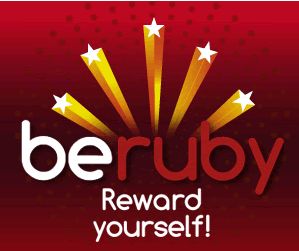 BeRuby is pretty cool, and very easy to earn money with, if you have some patience. Right now, you can earn a $1.00 bonus when you sign-up.
Language: Spanish
Accepted Countries: Spain , Latin America (All) ,  United States, Brazil , France, Italy and Turkey.
Referrals– You are supposed to earn half of what your referrals earn. Their example was your referral earns $3.00 and you earn $1.50.
Referral Levels:  They have 2 referral levels .
Payments per referral: You receive 50% of what is generated by your referrals (Both levels). Also, do not forget that you receive 100% of what is generated by your purchases.
Payment method: Paypal or bank transfer.
Go to the Website