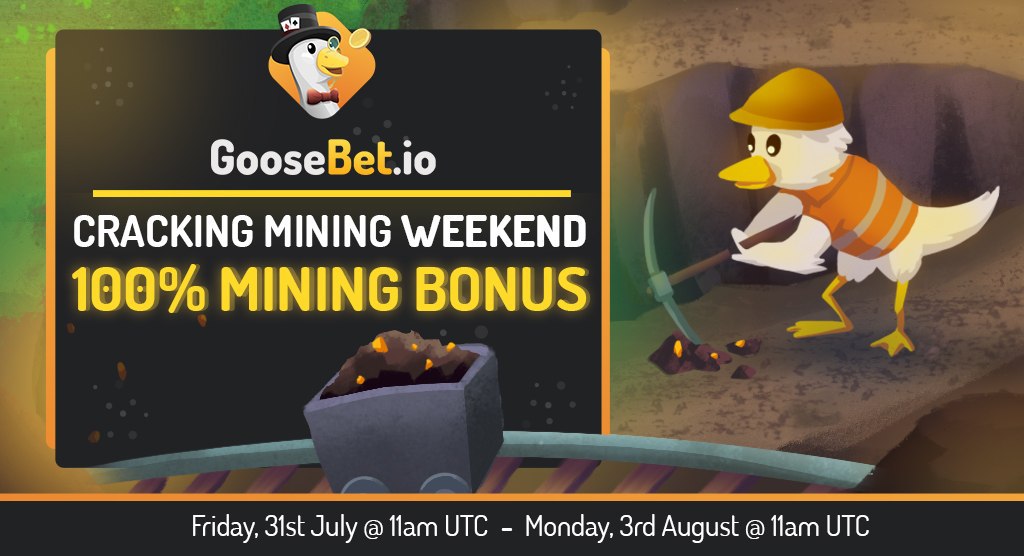 Update: ONLY THIS WEEKEND!
"100% Mining Bonus Weekend Has Begun!
Happy 1-month birthday to us! Put your hard-hats on get your pickaxes out – we've just launched our 100% mining bonus weekend! Play, mine and earn GBT until your heart is content. But don't get too comfortable – the bonus ends this Monday!
Check out today's crazy mining rate:
Inhouse Games: 950 TRX/GBT – Now 475 TRX/GBT
Slots: 380TRX/GBT – Now 190 TRX/GBT
Goslings, we don't plan on having mining bonuses often at all, and you'll never see one this good again, so make sure you take advantage of it!"
Just before launch they'll be randomly giving to 1,000 users 1,000 TRX each, deposited directly into their GooseBet accounts.
✨ To celebrate the launch of GooseBet they're giving away 1,000,000 TRX. First grand giveaway event.

✅Guide:
1. Signup on the website.
2. Check your mailbox and click on the confirmation link.
Goosebet Tron (TRX) Airdrop is total Worth 17$ and Up to 170$
Go to the website.