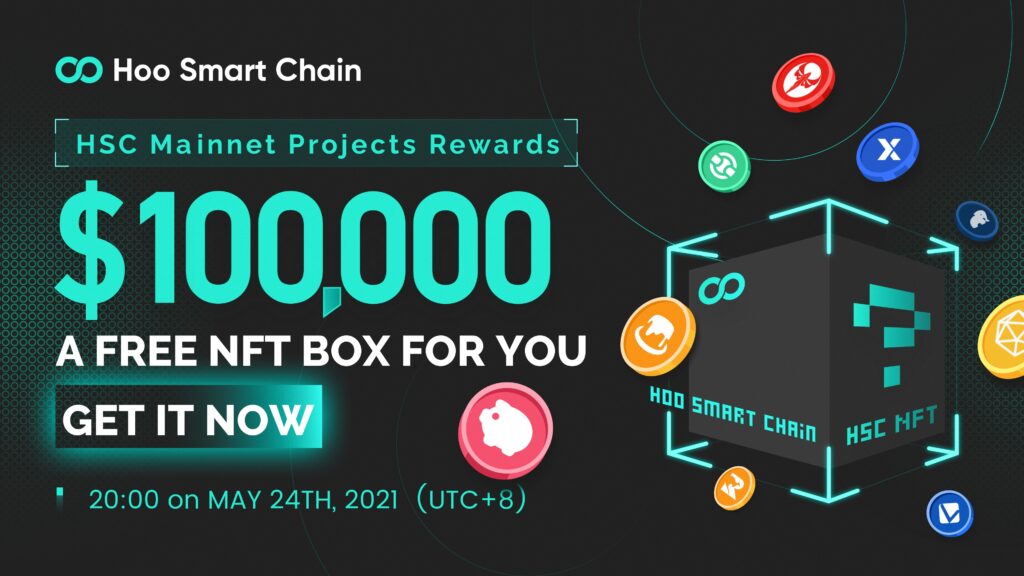 The higher the entries, the more times you can open the NFT boxes. (Anyone with more than 150 entries would have a chance to win A Free NFT Box)
Users will be eligible for the prize only when they have accumulated more than 150 entries, otherwise they will not be eligible for the prize.
The final ranking will be based on the entries of all users, and the top 10,000 users will receive different numbers of NFT Boxes in accordance with their ranking, distributed as follows.

1st place: 50 HSC NFT Boxes
2nd-10th place: 15 HSC NFT Boxes
11th-50th place: 10 HSC NFT Boxes
51st-100th place: 6 HSC NFT Boxes
101st-200th place: 5 HSC NFT Boxes
201st-500th place: 4 HSC NFT Boxes
501st-3415th place: 2 HSC NFT Boxes
3416th-10000th place: 1 HSC NFT Box
*NFT Box in 5 levels:
Diamond: value of 20 USDT, total 300 boxes
Gold: value of 10 USDT, total 600 boxes
Silver: value of 8 USDT, total 1,100 boxes
Bronze: value of 4 USDT, total 3,000 boxes
Iron: value of 3 USDT, total 10,000 boxes